Dr Philip Cross, EdD, MA, NPQH, B.Sc (Hons), PGCE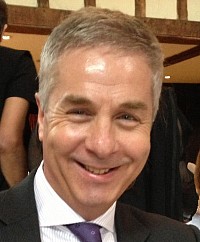 Quality and Professionalism 
I bring a unique combination of high level skills, knowledge and experience that enable me to look at a school and the needs of children or staff through headteacher, researcher and mathematical lenses simultaneously. All of my work is conducted to the highest ethical and professional standards.
School Leadership Experience
With  40 years teaching experience in inner city secondary schools, almost 15 years of which were spent as a headteacher in two challenging urban schools, my experience has been hard won. Over the years I have supported many other schools and senior leaders to bring about rapid improvement and have shared this work through innumerable conferences and training programmes in the UK and internationally. Since 2014, I have been providing sustained and intensive support for newly appointed headteachers in very challenging schools. 
A Commitment to Children and Young People
Schools are about children. I have extensively researched, written about and remain keenly interested in the perceptions and 'lived experiences' of children and young people in schools. Their views are fundamentally important to developing school improvement strategies since they are the only stakeholders that experience all aspects of the school provision. School improvement  strategies that neglect their understandings will almost certainly be flawed. The success of a school is largely dependent on the work and actions of its pupils - we neglect their views at our peril. If we involve them in school improvement it is easier to justify school actions at a later date.
Mathematics and Statistics Education
My graduate specialism is mathematics, coupled with an in-depth knowledge of statistics and computer science, all of which I have taught to A-Level and beyond. I also have examining experience in Mathematics and Computer Science. As well as supporting school improvement, I provide one-to-one mathematics and statistics support for students at GCSE, A-Level and beyond.
Academic Research
My interest in academic research has grown steadily throughout my career in education. Following extensive research into the transformation of especially challenging urban schools, I gained a Doctorate in Education in June 2009. Subsequently, I have taught SPSS and multivariate statistics to Doctoral students.  I can also provide bespoke support to PhD and EdD research students and undertake commisioned research projects. I am currently investigating the use of 'R' to conduct multivariate analyses of quantitative data in schools. 
Social Justice
I have experienced first hand the impact of social disadvantage on schools and individual students. Consequently, I am committed to equity, inclusion and social justice for all. I subscribe to the DBS update service.