SCHOOL IMPROVEMENT TOOLS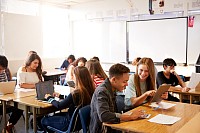 Pupils' Personal Development 
Since July 2019, we have been working with leaders at New River College to develop innovative approaches to assessing, supporting and evaluating pupils' personal development. This has resulted in the development of a suite of tools to support and accelerate pupils' personal development. 
The advent of the Covid-19 pandemic in the Spring of 2020, with its obvious impact on young people and their well-being, has placed even greater emphasis on this work. To hear more about the project you are invited to watch the video below.
The Personal Development Guide and Resources
The strategies developed to date and the personal development tools (PDT's) created are described in the PDT Guide, which is constantly updated to reflect our experience of implementing the tools over time. The Appendices in the guide contain photocopiable templates for use with the PDT tools.
The Diagnostic Window template is provided as a WORD file so that it can be completed electronically.
How to Avoid Re-Inventing the Wheel
This section of the website describes a number of downloadable tools and resources that can have been tried-and-tested in a variety of school contexts. Some of the resources are password protected as a small fee will be chargeable for the download. Please contact us to discuss and to obtain a password.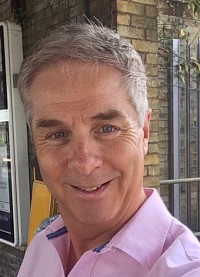 Managing Resources
It is a pleasure to be facilitating a session on 'Managing 'Resources' as part of the Confident Executive Leadership Programme run by Fig Tree International on 8 June 2021. The pdf version of the presentation slides used during the session can be found by clicking the following 
link
.
The interactive session will concentrate on the key issues faced by Executive Leaders and Headteachers. We will engage extensively in a real problem-solving activity and consider approaches that can ensure effective and efficient deployment of resources and secure good outcomes for students. 
Evaluation of Managing Resources Training
We are always keen to improve our training and support. It would therefore be helpful if you could complete the training and evaluation form at the end of the 'Managing Resources' session.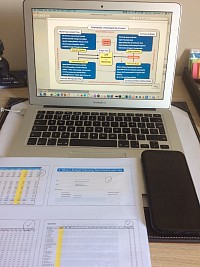 Budget Plannng Tool
A copy of our budget planning and monitoring spreadsheet can be found here. The spreadsheet provides a comprehensive strategic financial planning and monitoring tool. Its simple and easy to access structure ensures that is can be used both in school discussions with senior leaders and in discussions with the governing body. Outcomes from discussions can be recorded directly into the tool to provide a concise but complete record of financial monitoring activity.
The spreadsheet is laid out using the standard Common Financial Reporting (CFR) codes and the embedded formulas and colour-coding enables leaders to see at a glance where budget headings have been over or under spent.